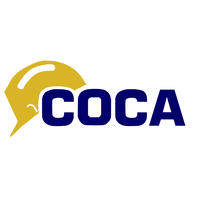 Alex Carrick, Chief Economist, Daily Commercial News (prepared for COCA)
With the decline in the demand for and the price of globally-traded commodities, especially of the oil and natural gas variety, Canada's economy has struggled to maintain forward momentum over the past couple of years.
But Ontario, where the drivers of growth are considerably more varied, has fared better. A starting point for understanding the province's underlying vitality is export markets. In 2016, only two provinces managed significant year-over-year increases in their shipments to foreign customers, British Columbia (+9.8%) and Ontario (+4.2%).
Ontario's export sales last year were particularly strong in motor vehicles and parts (+8.4% y/y), with an extra assist from other consumer goods (+4.7%). Auto assemblers and parts makers have been enjoying banner days of late thanks to domestic sales activity that has been setting all-time records and demand levels from U.S. customers that have returned to being as high as they have ever been.
The benefits to be derived from the drop in value of the Canadian dollar relative to the U.S. dollar have been frustratingly slow to take shape, but they appear to be finally gaining a firmer hold. The currency effect provides Canadian firms with a price advantage when selling abroad.
Ontario's manufacturing sector accounts for approximately half of Canadian production-line output. Another yardstick is that the population of Ontario is close to 40% of the nation's level as a whole. The resident count of CMA Toronto is over 40% of Ontario's. The borders of a census metropolitan area (CMA) are expansive, including a downtown core and all suburbs with close back-and-forth commuting and working ties.
Toronto as more than 40% of Ontario and Ontario as close to 40% of Canada yields a handy rule of thumb that the province's capital accounts for 16% of the country's total population. It's somewhat shocking to realize that one in every six Canadians lives in CMA Toronto.
One of Ontario's secret strengths has been its population increase. While Statistics Canada's latest year-over-year population estimate for the whole nation rose by +1.2%, Ontario's increase was faster at +1.5%. More than 80% of the rise was from migration, either
A great deal of attention has been paid lately to the climbing number of foreign arrivals touching down at Canada's entry points, many of them refugees. This overlooks major shifts occurring in interprovincial migration. With a degree of slack now characterizing jobs markets in some of the resource-dependent provinces of western Canada, workers and their families have been migrating back east.
Prior to the third quarter of 2015, Ontario suffered a long string of net
Toronto's population, which is now over six million, is stepping up by a nominal figure of between 70,000 and 80,000 each year. From a construction standpoint, such a large increment means the need for a lot more infrastructure and living quarters. Spending on rapid transit in the province's major urban centers will be a notable priority in the years ahead, although the financing of such work has been made more difficult by Premier Kathleen Wynne's refusal to let Toronto Mayor John Tory pursue the tolling option.
Further on the subject of residences, groundbreakings on new homes has been another key driving force behind the growth in Ontario's economy. Ontario's total housing starts in 2016 were 75,000 units, up from 70,000 in 2015. Toronto slipped a little last year, to 39,000 units from 42,000 in the period before. But it should be remembered that Toronto home starts reached an all-time record of 48,000 units not so long ago, in 2012, and that high-rise condominium demand in the city has set a blistering pace in five of the past six years. (There was a gentle pause in multi-family starts in 2014.)
Ottawa, Hamilton, London and Kitchener are the other cities in Ontario with particularly active homebuilding markets. The ranking of those four cities with respect to their present unemployment rates is: Kitchener (5.2%); Ottawa (5.7%); Hamilton (5.9%); and London (6.9%). Kitchener sits at the hub of a high-tech and auto parts community. Hamilton is the beneficiary not only of spillover economic activity from Toronto, but also a pickup in its own harbor/port operations.
A not totally welcome side effect of the residential real estate boom has been a surge in home prices. The Canadian Real Estate (
So far, the provincial government at Queen's Park in Ontario has been content to let Ottawa be the 'heavy' when it comes to curbing housing demand and prices. The federal government, along with moral support from the Bank of Canada, has taken several steps to successively tighten the rules for mortgage approvals.
For years, the major stock market indices in the U.S. have been surging ahead, often establishing new all-time highs. The 'Trump Rally', in the aftermath of last November's U.S. Presidential election has finally lifted the Dow Jones Industrials (DJI) average above 20,000 for the first time ever. Investors on both sides of the border are anticipating that lower U.S. corporate and personal taxes and a scaling back of regulations will help not only America's economy, but will also have positive spillover implications for Canada as well. Consequently, the Toronto Stock Exchange (TSX) has finally caught fire.
There will be no escaping feelings of concern, however, over directions – possibly detrimental for Ontario − that the Trump administration's policy initiatives might take. Immediately coming to mind are protectionist leanings and a stated desire to revise the NAFTA trade pact. Greater uncertainty will almost assuredly lead to some shakier pillars sitting under the framework of U.S.-Canadian cross border transactions.
The banking sector is expected to be a major beneficiary of what will eventually become a higher interest rate regime, in the U.S. before any stirrings in that direction in Canada. Finance and insurance companies typically combine to contribute about 10% to Ontario's GDP. (By way of comparison, manufacturing's share is 12% and on-site construction work's slice is 7%.)
Whereas the most recent year-over-year increase in total employment in Ontario was +1.4%, the province's financing and insurance sub-sector managed a jobs gain of +7.1%. Companies and their employees engaged in providing banking, accounting, design, legal, advertising, and data processing services provide the impetus behind another leading indicator for future construction activity, office vacancy rates.
Toronto's current downtown office vacancy rate is a restrained 4.4%. No other major city in the country can boast of having such a minimal level of unused capacity. Vancouver is in second place, at 7.7%. On account of troubles in the oil patch, Calgary's downtown office vacancy has ballooned to 25.0%.
The Ontario government, acutely aware of voter unrest over the high cost of electricity in the province, and not viewing its re-election prospects as favorably as it would like, has been issuing some rebates to reduce the cost burden on power consumers. Also, to go along with the major expenditures planned on highway and other transportation (i.e., subway and light rail systems), there will be a multi-billion dollar refurbishment of the Darlington nuclear plant, which on its own will guarantee substantial capital spending in the province over the next half decade or so.
Finally, the introduction of a cap and trade system to cut down on harmful carbon emissions, while demonstrating commendable concern for the environment, may be another factor, along with exorbitant electricity costs, that will serve to partially inhibit the pick-up in investment that the province would so dearly love to see.
ConstructConnect's estimate of the dollar volume of Ontario construction starts in 2016 is $26.9 billion, a decline of -7.7% compared with 2015's grand total. For 2017, the grand total is forecast to expand to $30.6 billion, and in 2018 to $32.3 billion.
Residential starts will continue along a relatively quiet path. They were +2.7% in 2016 and are projected to be +4.5% in 2017 and -0.8% in 2018. Non-residential building, which faltered badly in 2016 (-19.8%), will rebound in 2017 (+21.5%) and show further improvement in 2018 (+11.3%). And engineering/civil starts will pick up the pace in similar fashion, +21.7% in 2017 and +9.1% in 2018, after being -11.8% last year.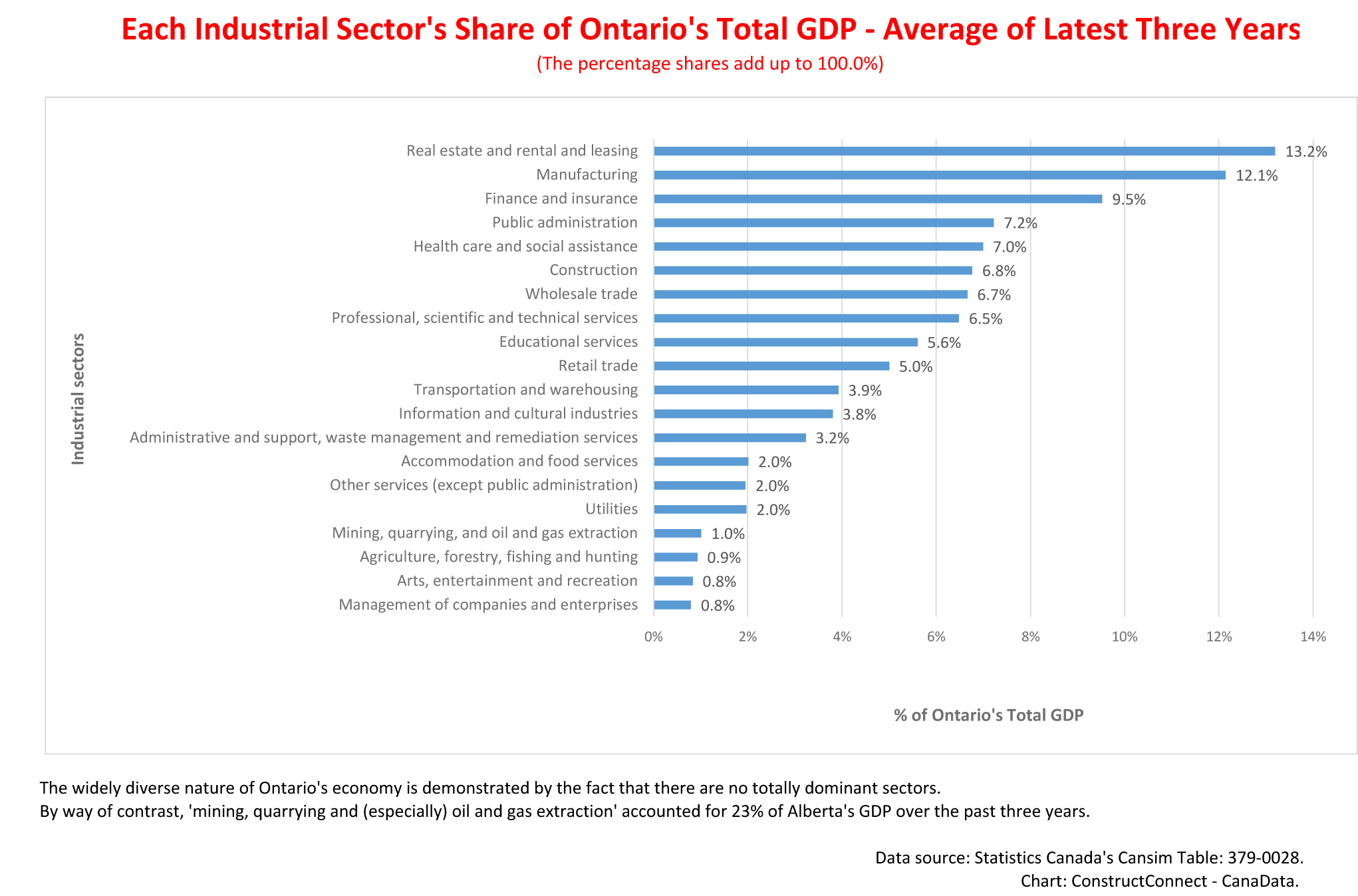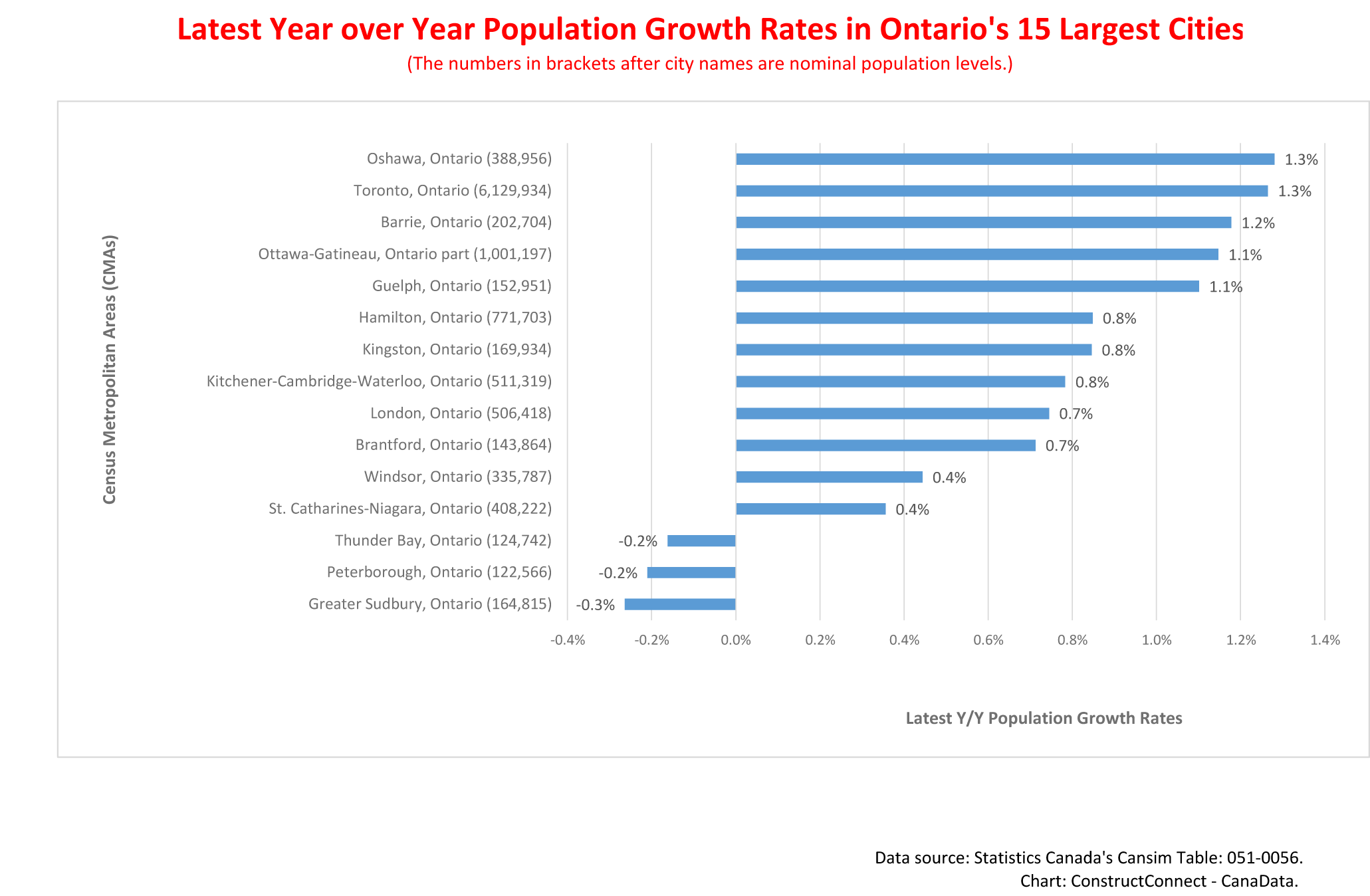 ---