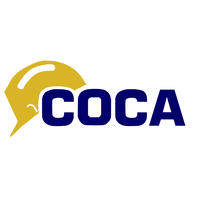 On Monday, April 30, COCA's WSIB-OH&S Committee chair Paul Gunning and President Ian Cunningham met with the Ministry of Labour's recently appointed Chief Prevention Officer, Ron Kelusky. We described the unique nature of construction projects and the complexities of health and safety management on construction projects and the CPO listened intently and asked thoughtful questions and appeared eager to learn. We asked about the recommendations made by Tony Dean in his Expert Panel Report and Kelusky went through them one-by-one, those completed and those yet-to-be-completed.
We asked about the status of the Construction Health and Safety Action Plan, Accreditation, mandatory entry-level training for construction. We learned that the Prevention Office is in the early stages of developing its second five-year integrated health and safety strategy. Paul Gunning spoke passionately about taking health and safety to the next level by intensifying the elementary school health and safety curriculum in order to help young students develop the right attitudes. The CPO talked about getting better data and identifying common causes of incidents.
We found Ron to be bright, knowledgeable, passionate, open minded, eager to learn, eager to share his ideas and eager to work together to really make a difference. We look forward to working with him to that end.
---