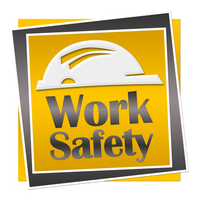 Daily Commercial News - The construction sector is in the top five of 17 sectors in terms of spending per worker per year on preventing work-related injury and illness, says the president and senior scientist at the Institute for Work and Health (IWH) who is conducting a pilot study on the matter.
What Do Ontario Employers Spend to Prevent Work-Related Injury and Illness was the subject of a presentation by Dr. Cam Mustard during the recent Partners in Prevention conference at the International Centre in Mississauga, Ont.
Although the final numbers are not yet available from the pilot study, Mustard did share some of the findings to date.
"As of Nov. 17, 2016, the average expenditure among 180 Ontario employer respondents in Ontario is that employers on average are spending about $1,900 per worker per year and that expenditure depends on the sector," said Mustard. "The difference between the top spending sector, mining, and the bottom spending sector, educational services, per worker per year is tenfold."
---