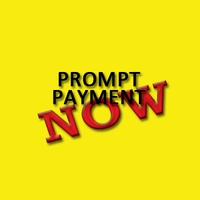 Newswire.ca - Today (October4, 2017), Bill 142, the Construction Lien Amendment Act, passed second reading, with a unanimous vote, at Queen's Park and it moves to the committee stage for consideration.
Bill 142 was introduced this past spring and worked on over the summer months to ensure the bill would be at the top of the legislative agenda this fall. Representatives of Prompt Payment Ontario (PPO) expect that Bill 142 will remain a high priority over the next few months, ultimately attaining royal assent before the legislature adjourns in December. With an upcoming provincial election in the spring, staying focused and committed to making prompt payment legislation a reality in Ontario will be essential.
"We are looking for support from all parties in making sure this bill passes into law," said Ron Johnson, a Director of PPO. "Over 400,000 workers in Ontario's construction sector will benefit from this bill being passed and Minister Naqvi has shown he supports the sector by ensuring it moves forward quickly," Johnson added.
---