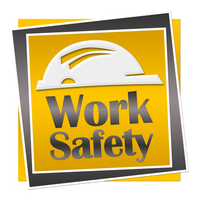 Daily Commercial News - Just because something is legal and authorized by a doctor, doesn't mean it's safe, especially in a safety sensitive job.
That was the message from Dr. Melissa Snider-Adler at the Cannabis in Construction Symposium hosted recently by the Residential Construction Council of Ontario and the Ontario General Contractors Association.
Snider-Adler is the chief medical review officer for DriverCheck Inc. which performs drug testing for companies in Canada. She informed the crowd about the potential impacts of marijuana in the workplace with the legalization of cannabis slated for July 1, 2018.
"It really is your responsibility to ensure a safe workplace and ensure that your employees, even those who are using substances, are safe," said Snider-Adler. "There have been cases where employers have been found criminally negligent because they did not deal with the issues and ensure that their workplace is safe. You have to balance both the duty to accommodate versus the duty to provide a safe environment."
---