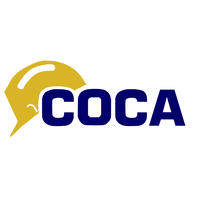 The first order of business for the 42nd Parliament of Ontario when it met on July 11th was the election of the Speaker, the presiding officer of the House, the person to serves as the referee over proceedings in the Legislature. The 124 MPPs who serve in the Ontario Legislature had four candidates from which to choose:
Ted Arnott, the Progressive Conservative MPP for Wellington - Halton Hills
Randy Hillier, the Progressive Conservative MPP for Lanark-Frontenac - Kingston
Jane McKenna, the Progressive Conservative MPP for Burlington
Rick Nicholls, the Progressive Conservative MPP for Chatham – Kent – Leamington
MPPs elected Arnott on the first ballot. Here are some facts about Speaker Arnott:
Earned a BA in political science from Wilfred Laurier University
Early in his working life, he served as a political aide to an MPP
Was first elected at the age of 27 in the 1990 general election, when the NDP under the leadership of Bob Rae was elected to form the government
Has been re-elected in 1999, 2003, 2007, 2011, 2014 and 2018
Has many years of experience serving as Deputy Speaker
Is highly regarded as an honest, honourable, principled and truly decent person
In addition to serving as the legislature's presiding officer, the Speaker also:
Serves in a diplomatic capacity as the Legislature's official representative at various events and ceremonies
Serves as chair of the Board of Internal Economy which controls the Legislature's finances
Serves as the head of the Office of the Legislative Assembly which provides MPPs with professional and administrative support services
The Speaker's job comes with some perks that include a salary of $36,364 (in addition to his base salary as an MPP) and a modest third-floor apartment in the main legislative building.
We offer our thanks to MPPs Hillier, McKenna and Nicholls for putting their names forward and our congratulations to Speaker Arnott.
---