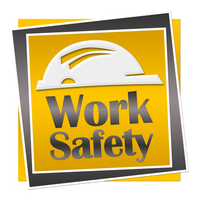 Daily Commercial News - Ontario Minister of Labour Kevin Flynn and Chief Prevention Officer (CPO) George Gritziotis provided an update on two initiatives that are expected to make vast safety changes in the construction industry during the recent COR Open House and Leadership Conference.
The event was hosted by the Ontario General Contractors Association in partnership with the Infrastructure Health and Safety Association at the Centre for Health and Safety Innovation in Mississauga, Ont.
Flynn revealed that the CPO will be launching a consultation process for developing an accreditation program that "is going to set the bar very high in terms of safe workplaces.
"I firmly believe that companies that keep their workers safe and treat health and safety as a priority, they're the most profitable companies, the most productive companies where people want to work," said Flynn. "They become employers of choice, they have lower absenteeism, they have all the things you want in your company that come as a result of taking this issue very seriously."
---