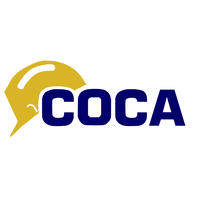 Here's what was promised in the Throne Speech and the subsequent actions taken by our new government:
Reduce gas prices
Reduce the price of electricity
Caused the Hydro One CEO to "retire" and the board of directors to resign
Placed constraints on compensation for the directors, CEO and executives of Hydro One and its subsidiaries.
Required Hydro One to annually make a public posting of the salaries paid to certain executives
that Hydro One's executive compensation must not be reflected in the rates charged for electricity
Reduce taxes for parents, small businesses and the working poor
Scrap the cap and trade emissions trading system and all carbon tax schemes in all other forms
Introduced Bill 4 Cap and Trade Cancellation Act 2018
joined forces with Saskatchewan to fight the federal government's authority to impose a carbon tax on the provinces
took steps to challenge the constitutionality of the federal government's carbon tax at the Ontario Court of Appeal.
Continues as a work in progress
Stand with the federal government, the other provinces, businesses and workers to build a strong economy for the future; become an active participant in NAFTA negotiations especially with the 28 US states for which Ontario is their #1 or #2 trading partner
Premier-elect Ford spoke with Prime Minister Trudeau and offered his support for the federal government's position
Premier Doug Ford spoke with the Governor of Michigan to promote a mutually beneficial trade relationship and pledged to with leaders in all US states with which Ontario has a significant trading relationship
Minister of Economic Development and Trade, Jim Wilson, represented Ontario at U.S. Department of Commerce public hearings on the national security investigation of imports of automobiles and automotive parts
Work continues on this file
Lower taxes and reduce the regulatory burden to signal that Ontario is Open for Business
Made changes in the Building Code specific to the Lower Don Lands to allow construction to proceed while flood protection infrastructure is in place.
A work in progress
Initiate a Commission of Inquiry into Ontario's public finances, conduct a line-by-line audit, eliminate waste and duplication
an Independent Financial Commission of Inquiry under the direction of chair Gordon Campbell and commissioners Dr. Al Rosen and Michael Horganand and an external line-by-line audit of government spending.
issued a public request for bids to competitively acquire consulting services for a line-by-line review of all government programs and services
a work in progress
Balance the budget on a modest, responsible, pragmatic timetable
Put the interests of patients in the province's health care system first while always respecting doctors, nurses and healthcare workers; increase the number of long-term care beds and increase spending on mental health and addiction
announced intent to fix the OHIP+ program to focus benefits on those who do not have existing prescription drug benefits.
A work in progress
Turn back the clock on education; it's back to the basics, the tried and true methods
Nothing concrete yet; Minister has made contradictory and confusing statements on sex education curriculum for 2018/19 school year
Increase supports for families with children with autism
Partner with municipalities on transit
End green energy contracts in rural Ontario where they are not wanted
White Pines wind farm cancelled
758 other renewable energy contracts cancelled
Work in progress
Build a new monument to recognize the heroes of the Afghanistan war
committed to building Ontario's first provincial public memorial within the legislative precinct at Queen's Park to honour Canadian heroes of the war in Afghanistan
Expand the sale of beer and wine through new distribution channels
Other Initiatives:
Passed back to work legislation ending the strike at York University
Launched Buck a Beer although uptake by craft and industrial brewers hasn't been enthusiastic
Introduced legislation which if passed will reduce the number of city councillors in Toronto and change the way chairs will in certain regional/district governments
Are planning to reform Social Assistance so that it helps more people break the cycle of poverty, re-enter the workforce and get back on track.
This is an impressive list of achievements for such a young government, elected little more than two months ago.
---