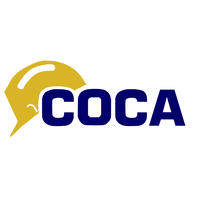 Anyone who was nervous when Doug Ford was elected Premier of Ontario should take great comfort from his cabinet selections. As a newcomer to provincial politics, Ford has chosen proven competence and experience above all other criteria.
Rod Phillips – anyone who has been around Queen's Park for a while will remember Rod Phillips as Elizabeth Witmer's chief of staff in 1995 when she was Minister of Labour; he was a shining star then and a superstar today. He has had an impressive career including chair of Post Media, CEO of the OLGC, president of an HR firm and chair of Civic Action. Minister Phillips has the leadership experience to perform extremely well in the challenging Environment portfolio.
Vic Fidelli – Minister Fidelli was the natural choice for the Finance portfolio. As the Tory Finance Critic for many years, he is intimately acquainted with the finances of the government and can hit the ground running.
Steve Clark – Minister Clark's experience as both a mayor and municipal CAO make him the perfect choice for the Municipal Affairs and Housing portfolio. Add in his time as a political staffer and as an MPP, he knows how to get things done at Queen's Park.
Monte McNaughton – Minister McNaughton is well known in COCA circles. He was a strong supporter of our drive for prompt payment legislation and for the new Construction Act. He understands our industry. We are confident he will deliver a long-term commitment to public infrastructure development and expansion with annual investments as Minister of Infrastructure.
Laurie Scott - Minister Scott is a proven performer having served in several critic roles in her years as an MPP. She is smart, engaging and open minded. She will learn the Ministry of Labour files quickly and easily. We look forward to working with her to improve the performance of Ontario's health and safety system and on WSIB issues.
John Yakabuski – No one in the Ontario Legislature is more approachable, friendlier and more fun loving than Minister Yakabuski. He followed in the footsteps of his father, who served as MPP for Renfrew from 1963 to 1987, when he was first elected in an upset in 2003. He's also an experienced small business person and an outspoken defender of the little guy. As Minister of Transportation, it will be interesting to see if he pursues the four-laneing of highway 17. He has family members in construction so he knows the ins and outs of our industry.
Jim Wilson – First elected as an MPP in 1990, Minister Wilson has more cabinet experience than any of the other Ford cabinet ministers, having served as Minister of Health, Energy Science & Technology, Northern Development & Mines and Environment in the governments of Premiers Harris and Eves. He also served as Opposition House Leader and as his party's Interim Leader following the resignation of Tim Hudak. The Economic Development portfolio is a well-deserved reward for his long and capable service. He will be an effective advocate for Ontario on the challenging trade file and a strong salesperson for the province, convincing companies to invest and create jobs here.
Merrilee Fullerton – Minister Fullerton is a newcomer to Queen's Park. She is a family physician who has been an active advocate on medical and healthcare issues for many years. Her ministry, the Ministry of Training, Colleges and Universities, has taken back the oversight responsibility for the Ontario College of Trades from the Ministry of Labour which may signal a new Ford government emphasis on apprenticeship modernization. We certainly hope this is the case and look forward to working with Minister Fullerton.
Caroline Mulroney – Minister Mulroney is a newcomer to elected politics who ran for the leadership of the Ontario PC Party earlier this year and placed third. Her appointment to the important Attorney General role is a unifying signal to the party. Her work experience as a lawyer and a financial services executive will serve her well. We look forward to working with Minister Mulroney on the implementation of the new Construction Act.
---