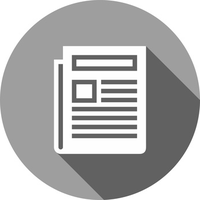 Ministry of the Attorney General - Ontario is modernizing provincial construction laws to address key issues and improve efficiency and competitiveness for construction businesses.
Attorney General modernize the lien and holdback process, introduce needed rules to ensure Ontario construction workers get paid, on time, for the work they do, and make the dispute resolution process faster and simpler.
Key measures include:
Creating new prompt payment rules to give contractors and subcontractors certainty about when to expect payment

Extending the timelines to file liens and start court actions from 90 days to 150 days, giving contractors and subcontractors time to resolve their disputes outside of court and avoid additional legal fees

Requiring holdback funds to be paid as soon as the deadline to file liens has passed, so contractors and subcontractors know when to expect full payment

Creating an adjudication process to speed up dispute resolution and prevent disputes from delaying work on construction projects.
If passed, the legislative and regulatory changes would come into effect in 2018. Changes would support the largest infrastructure investment in hospitals, schools, public transit, roads and bridges in the province's history - more than $190 billion over 13 years, starting in 2014-15. To learn more about what's happening in your community, go to ontario.ca/BuildON.
---