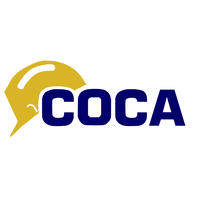 There will be 124 seats in the Ontario Legislature up for grabs in the June 7th general election as 17 new ridings have been added to the provincial map of electoral districts.
According to an iPolitics article published on April 3rd, so far the PCs have nominated candidates in 98 ridings, the Liberal 80, the NDP 60 and the Greens 57. A number of nomination meetings have been held since then but the PCs remain out front with the most nominated candidates.
On Thursday, April 5th Minister of International Trade Michael Chan (Markham), Minister of Government & Consumer Services and Minister Responsible for Accessibility Tracy McCharles (Pickering-Scarborough East) and backbencher Grant Crack announced that they will not be seeking re-election. Including Glen Murray, who resigned his Toronto Centre seat seven months ago, that makes a total of 10 Liberals whose names will not be on the ballot come June.
Former PC leadership contender Christine Elliott announced that she'll seek her party's nomination in Newmarket-Aurora, a seat held by Minister of Environment & Climate Change Chris Ballard since 2014. Prior to 2014, it was represented for many years by Tory Frank Klees.
Another of the contenders in the recent PC leadership race, Tanya Granic Allen (the "let's take sex education back to the dark ages" candidate) is seeking the Tory nomination in the new (again) riding Mississauga Centre.
On April 7th Kitchener-Conestoga MPP Michael Harris announced that he would not be seeking re-election because of a serious eye condition that requires him to have corneal replacements. Then on April 9th Harris was turfed from the Tory caucus for "bad boy" behaviour and joins Patrick Brown on the Independent benches. It's rumoured that his wife may seek the PC nomination for the riding.
---