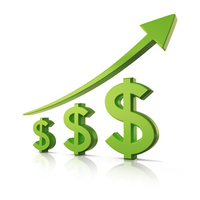 Treasury Board Secretariat - Today the province released the Public Accounts of Ontario, showing that Ontario's deficit for last year was $991 million--$3.3 billion lower than projected in the 2016 Budget and $0.5 billion lower than the interim projection in the 2017 Budget.
This is a result of growth in revenue that exceeded growth in program expense, and lower than forecast interest on debt.
Ontario is on track to balance the budget this year, in 2017-18, while making investments in the programs and services people and families rely on most.
Other highlights from this year's Public Accounts include:
Economic growth, with a 2.7 per cent increase in real gross domestic product (GDP), up from 2.2 per cent projected in the 2016 Budget
Total revenue of $140.7 billion, up $2.2 billion from the 2016 Budget projection
Total spending of $141.7 billion, down $0.1 billion from the 2016 Budget projection
Interest on debt of $11.7 billion, down $0.7 billion from the 2016 Budget projection
---