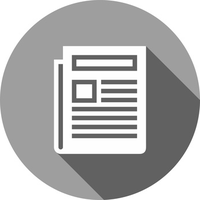 Ministry of Labour - Ontario is taking historic action to create more opportunity and security for workers with a plan for Fair Workplaces and Better Jobs. As part of this plan, the government will expand personal emergency leave to include an across-the-board minimum of at least two paid days per year for all workers.
Over the past three years, Ontario's economy has outperformed all G7 countries in terms of real GDP growth. While exports and business investments are increasing and the unemployment rate is at a 16-year low, the nature of work has changed. Many workers are struggling to support their families on part-time, contract or minimum-wage work. Government has a responsibility to ensure Ontario workers are protected by updating the province's labour and employment laws.
Minister of Labour Kevin Flynn and Minister of Health and Long-Term Care Dr. Eric Hoskins were at Women's College Hospital in Toronto today to talk about the government's Fair Workplaces, Better Jobs Act, introduced last week.
---