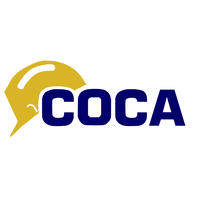 On May 7th to 9th Skills Ontario hosted the 29th Annual Skills Ontario Competition in 500,000 sq. ft. at the Toronto Congress Centre. This Skills Ontario signature event is the largest skilled trades and technologies competition in Canada and featured 68 skilled trades and technologies competitions with more than 2,300 competitors from elementary and secondary schools and colleges from across the province. Many of those contests were in construction trades including architectural technology and design, brick masonry, cabinet making, carpentry (individual and team), electrical installations, heating system technician, home building, plumbing, powerline technician, sheet metal and steamfitter/pipefitter.
The Competition is supported financially by MEd, MAESD, WSIB, OCoT, IHSA, every college and school board in Ontario, numerous unions as well of a huge number of very generous private sector sponsors. It also attracts more than $10,000,000 worth of in-kind donations including more than 500 computers, a fleet of cars (this year from Mazda), heavy equipment, an airplane, motors and various gadgets and pieces of specialized equipment. Winning students were awarded gold, silver and bronze medals and some also received monetary awards. Many medalists are eligible to represent Ontario at the Skills Canada National Competition in Edmonton on June 4th and 5th and winning competitors from the National Competition may qualify for the World Skills Competition in Kazan, Russia.
This year more than 30,000 elementary and secondary students, college students, parents and grandparents attended the event to watch the competitions.
Special thanks to COCA member associations ECAO (Gold Partner) and OMCA (Bronze Partner) Walters Group (OEA member and Silver Partner) and to the construction industry suppliers and the numerous construction trade unions for their support of this important event. By working together we'll attract more young people to the fulfilling and rewarding careers in the construction trades.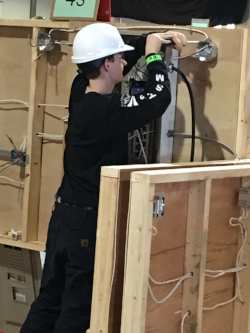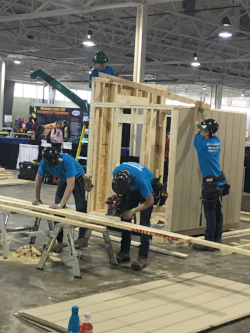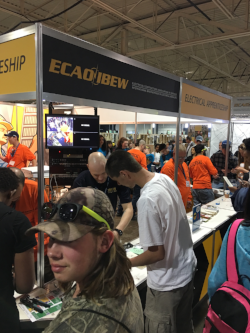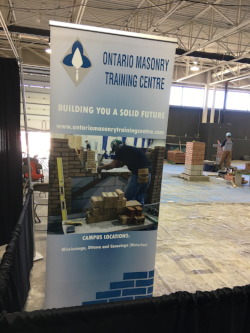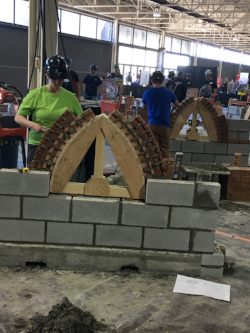 ---