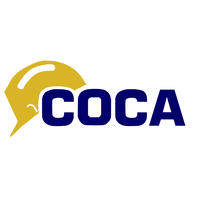 Every working day, 3 Canadian families will receive the news that a loved one is not returning home from work that day. Their families, friends and co-workers will rally together to be there for one another.
The Association for Workplace Tragedy Family Support, known as Threads of Life, supports the healing journey of families who have suffered from a workplace fatality, traumatic life-altering injury, or occupational disease.
In order to do this, every year Threads of Life hosts its flagship fundraiser – Steps for Life. A fun, 5km walk that aims to educate the community about the devastating ripple effects of each workplace tragedy and how we can work together to prevent others being injured or killed on the job.
We encourage all construction associations and all construction companies to support the Steps for Life walk by volunteering to help organize the Steps for Life walk in your area, by entering an Association or Company TEAM in the walk, by participating in the walk or by sponsoring a walker.
The schedule of walks is as follows:
Barrie-Midland May 5, 2018
Durham Region May 6, 2018
Hamilton – Niagara May 6, 2018
Kingston April 28, 2018
Mississauga – Region of Peel May 12, 2018
Ottawa May 5, 2018
Sarnia May 5, 2018
Sudbury May 5, 2018
Timmins May 12, 2018
Toronto April 29, 2018
For more information, click on the following link: http://events.threadsoflife.ca/site/PageNavigator/steps_for_life_landing.html
---